The "Giri Ten"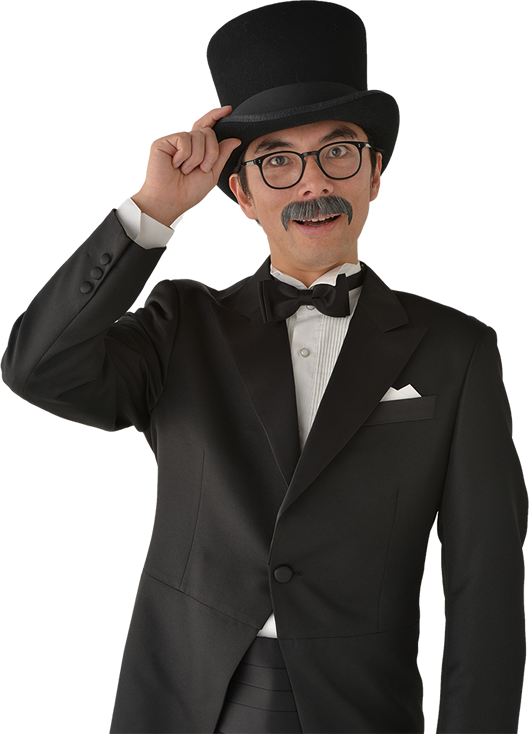 Hey there! Jin Katagiri here.
I'm an actor and comedian but also work as an artist creating pieces for my "Absurdity Clay Art Exhibit."
Have you ever heard of "Absurdity Art?" You haven't?! Well, I'll tell you.
Absurdity Art is "original art by Jin Katagiri in which clay is added to everyday items,
making them difficult to use but becoming reborn as a surrealist object."
Things you use every day are transformed into surprising forms!
I hope you stop by to enjoy the "Giri Ten(Giri Exhibit)".
The "Giri Ten" is an exhibit with pieces which Jin Katagiri produced over 20 years,
using the method of "adding clay to something." A national tour across Japan took place in 2015,
which over 78,000 visitors attended.
National Japan Tour List of Sites
2015

AEON Mall Makuhari Shintoshin (Chiba Prefecture)

2016

AEON Mall Lake Town kaze (Saitama Prefecture)
AEON Mall Nagoya Chaya (Aichi Prefecture)
AEON Mall Kyoto Katsuragawa (Kyoto Prefecture)
AEONMallHiroshimaGion(HiroshimaPrefecture)
AEON Mall Kochi (Kochi Prefecture)

2017

AEON Mall Takaoka (Toyama Prefecture)
AEONMallChikushino(FukuokaPrefecture)
AEON Mall Okinawa Rycom (Okinawa Prefecture)
AEON Mall Shimoda (Aomori Prefecture)
AEON Mall Natori (Miyagi Prefecture)

2018

AEON Mall Kasukabe (Saitama Prefecture)
AEON Mall Suzuka (Mie Prefecture)
AEON Mall Iwaki Onahama (Fukushima Prefecture)
AEON Mall Kobe Kita (Hyogo Prefecture)
AEON Mall Kofu Showa (Yamanashi Prefecture)
AEON Mall Hamamatsu Shitoro (Shizuoka Prefecture)